If you don't know, or forget your password to the Crosstalk SIP User Portal, you can reset it pretty easily!
1. Open up https://www.voipbackoffice.com/Login.aspx in a browser.
2. For Email, enter in your Crosstalk SIP User Portal email address (if you don't know what your Crosstalk SIP User Portal Email address is, contact Crosstalk Solutions).
3. For password, enter in anything at all (your login will fail, but will direct you to where you can reset the password)
4. Click 'Log in'
5. When the login fails, you are directed to a new page which prompts you to try the login again. Make sure your email is in the 'Email' box and then click the link that says 'Send password reset link to the below email.'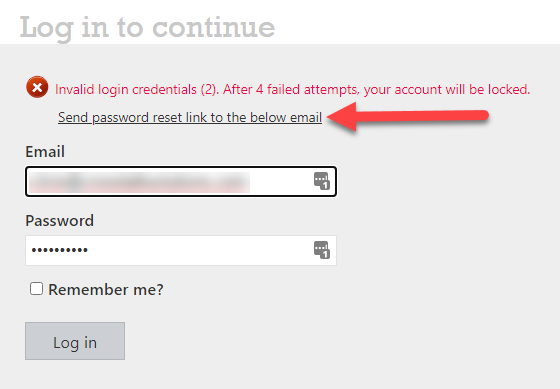 6. You will receive a password reset email in your inbox - follow the instructions in that email to complete the password reset process.