IVR Design - FreePBX 101 v15
FreePBX 101 v15 IVR design - feel free to download and use this as a reference as you go through the FreePBX 101 v15 series. PDF version attached below.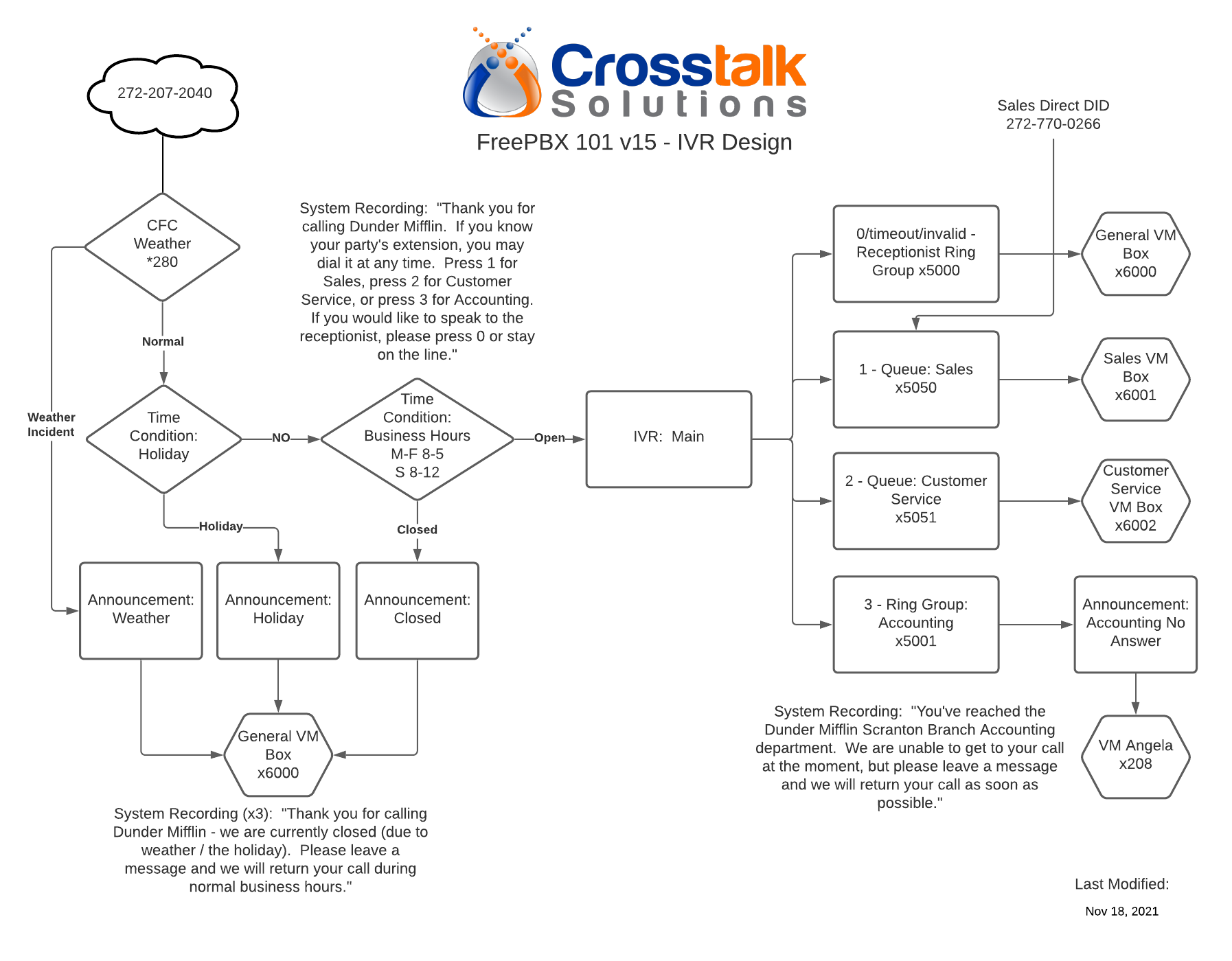 Related Articles

Crosstalk SIP pjsip Trunking Setup for FreePBX

This article will help get your Crosstalk SIP trunks up and running with FreePBX or PBXact! If you have any questions, or need any assistance with this process, please don't hesitate to contact info@crosstalksolutions.com. Inbound Trunk Setup In ...

Switching to ClearlyIP Mirrors and Crosstalk PBX Branding

​ In order to user ClearlyIP / Crosstalk modules on FreePBX, you should switch to ClearlyIP's module repository (aka mirror server). There two main benefits to doing this - first, you will avoid any 'unsigned module' errors in the FreePBX GUI. ...